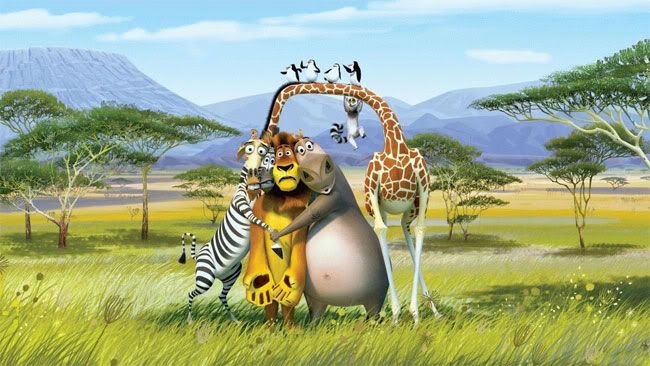 LOS ANGELES, Nov. 10 /PRNewswire-FirstCall/ - IMAX Corporation (NASDAQ:IMAX; TSX:IMX) and DreamWorks Animation SKG, Inc. (NYSE:DWA) today announced that Madagascar: Escape 2 Africa, which opened number one at the domestic box office, generated an estimated $63.1 million with $3.5 million contributed from 129 IMAX(R) theatres from Friday November 7, through Sunday November 9. The release marks the highest grossing 2D-animated IMAX opening ever, recording an IMAX per screen average of $27,000. Included in the weekend's performance were 34 locations equipped with IMAX's digital projection technology. The film also had a strong limited international opening, and it will ultimately play on 30 international IMAX screens.

"We're thrilled that Madagascar: Escape 2 Africa succeeded in providing a good time for the whole family at the movies this weekend," said Jeffrey Katzenberg, CEO of DreamWorks Animation. "Its particularly strong results from IMAX theatres illustrate that moviegoers have a real appetite to experience the film in a premium way, and we're looking forward to its continued performance in theaters throughout the holiday season."

"Consumers are paying a premium price for a premium experience, and given the current state of the economy, this is a significant testament to the appeal of Madagascar: Escape 2 Africa and the strength of The IMAX Experience(R)," said IMAX Co-Chairmen and Co-CEOs Richard L. Gelfond and Bradley J. Wechsler. "We're pleased that our 34 new digital locations performed well, especially given our commitment to our joint venture partners and a transition to digital projection."

"DreamWorks Animation once again made a fantastic film, has done an excellent job marketing this movie to IMAX audiences, and this strong opening box office performance demonstrates the great potential of our partnership," said Greg Foster, Chairman and President of IMAX Filmed Entertainment. "The combination of a DreamWorks Animation-branded movie and The IMAX Experience continues to resonate with moviegoers and we look forward to entertaining even more of our collective fans in the weeks ahead."

Madagascar: Escape 2 Africa joins four other DreamWorks Animation movies previously announced and slated for release in IMAX's format, including Kung Fu Panda, as well as the studio's first three 3D titles, Monster vs. Aliens (March 2009), How to Train Your Dragon (March 2010) and Shrek Goes Fourth (May 2010).